Do you want to set up a home office in Fredericksburg? Are you looking for a few ideas for a home office in Fredericksburg? Whether you're planning a home office in an annex, a small bedroom, or simply a corner of a room, there are a few things to consider while designing a productive workspace at home.
If you work from home for the entire week or just a few hours a day, it's critical that your workspace be a pleasant and appealing area to spend time and get things done.
Continue reading for the top must-know ideas for a home office in Fredericksburg:
Location Is Key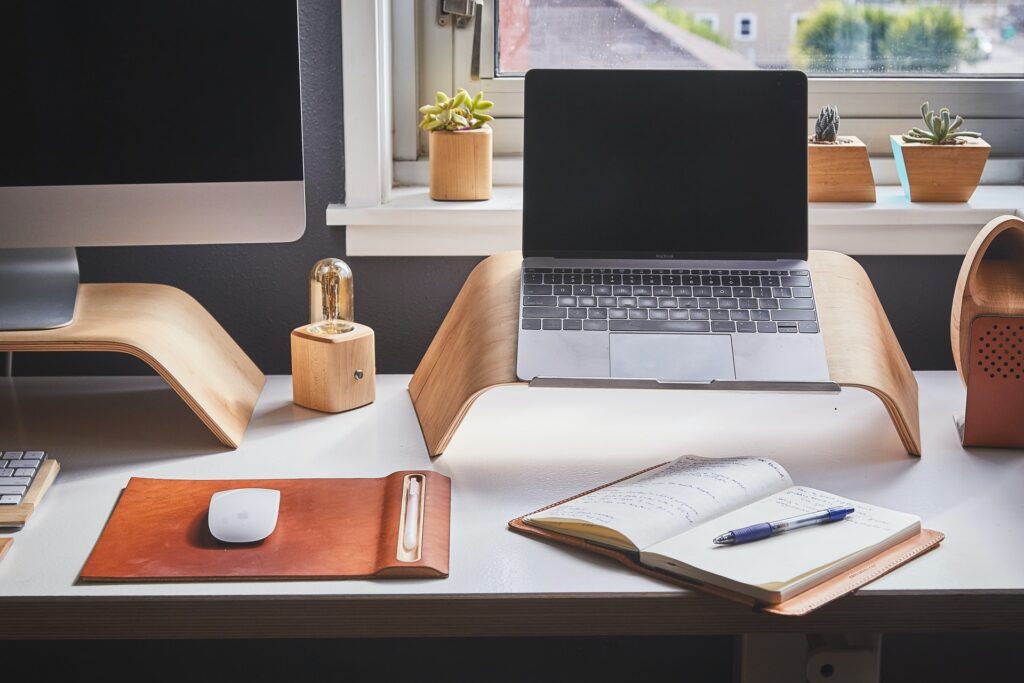 You can remodel your home office in a variety of sizes and shapes. It could be in a different room, a peaceful nook, or even your kitchen. The key to choosing the best location for your home office is to consider where and when you work.
If you're a busy mom, a kitchen desk area could be the perfect spot for your command center. If you're a professional, however, you'll want to choose a location that's free of the daily hum and distractions of your home.
Allow Enough Space
Make sure there's enough room for you to work comfortably. Consider whether you'll be able to effortlessly move from side to side, stand up, and sit back at your desk. While this may seem obvious, it's easy to underestimate the amount of room you'll need.
To avoid this, use the same key indicators that professional designers use to plan out a workspace: allow at least 60″ (150cm) in width and 84″ (210cm) in depth.
Selecting a Desk and Chair
It's critical to get the correct desk and chair for your home office. Choose a desk that will accommodate your computer as well as any other items you'll need to do your work. This might be an in-tray, a place to save reference materials, or a place to jot down ideas. Your workstation should be at least 48″ (120cm) wide.
If all you need is a laptop, though, you can get by with less. The majority of individuals choose a width of 60″ (150cm) or greater. While a height-adjustable desk is desirable, it isn't always practicable in a home office.
Pick a good desk that isn't too high – a range of 28″ -30″ (70-75cm) is suitable. If at all possible, invest in a high-quality chair that is both comfy and adaptable. Your neck and back will appreciate it.
Storage and Shelving
When it comes to building a home office, storage is often disregarded, yet it may have a significant impact on your productivity. Make sure you have enough storage space in the form of shelving, filing cabinets, or cupboards. Evaluate your workflow:
What comes in.
Where it goes while it's being worked on.
Where it goes when it's finished.
Your storage should be on or near your workstation. Keep your current work close at hand. Find a convenient location for your filing system. Don't forget about reference materials – if you need manuals, catalogs, or reference books, store them on a shelf near your workstation.
A Place to Meet
Are you expecting clients or customers during the day? It's excellent if you have space for a small meeting place.
If not, make room in your home office design for more seating to accommodate sit-down sessions. This might be as basic as a couple of comfortable seats that you can easily draw up to your workstation.
Remember to include these ideas for a home office in Fredericksburg. It will make you feel at ease and be productive at the same time.